Christian Wiggins '03: Alumnus makes second estate gift to secure Elonís future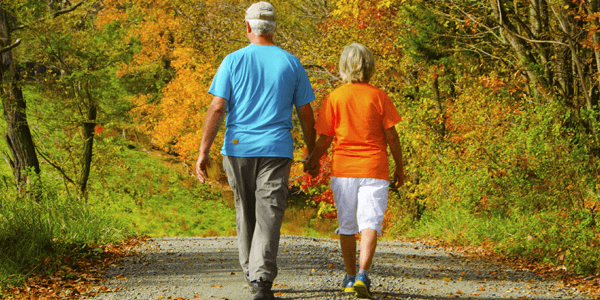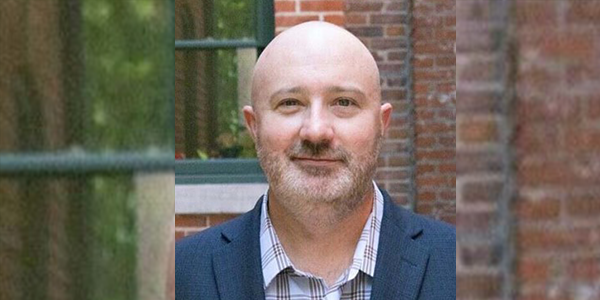 Growing up in the mountains of North Carolina, Christian Wiggins '03 spent a lot of time traveling with his great aunt, Louise Amburn, who taught him valuable lessons about the importance of family and education.
"My ability to travel and see the world was important to her and she did the same thing with my mom," recalled Wiggins, who was born in the small town of Bryson City in the shadow of the Great Smoky Mountains. "Family was important to her."
When it came time for Wiggins to choose a college, his family wanted him to stay close to home. Wiggins had other ideas. He wanted to attend Elon, yet he knew his parents couldn't afford it.
"My great aunt stepped up and made a substantial financial commitment that opened the door for me to come to Elon that first year, so I was able to help my family afford the cost," Wiggins said.
Amburn passed away during Wiggins' sophomore year, yet he never forgot the impact she made on his life and education. An active student leader, he was involved in Elon's Residence Life program and Student Government Association, where he served as student body president before graduating with a degree in business administration.
In 2014, Wiggins honored Amburn and her legacy by making an estate gift to establish the Louise Amburn Memorial Scholarship, which will assist students from Jackson or Swain counties in western North Carolina, with preference given to students from low-income families.
"Family was everything to her, and naming something for her was important to me," Wiggins said.
Recently, Wiggins decided to make a second estate gift to support A Will to Lead , a special initiative of the $250 million Elon LEADS Campaign to encourage alumni, parents and friends to consider placing Elon in their estate plans. As of June 29, donors had contributed $214 million toward the campaign goal, including $35 million in estate gifts alone.
For Wiggins, A Will to Lead was the perfect opportunity to make an even bigger impact on the campaign and his alma mater's future.
"I'm thrilled to be part of the Elon LEADS Campaign and A Will to Lead initiative, and I felt that I needed to do more," he said. "My financial position has changed quite a bit since my initial estate gift, and it seemed like a good time to review my estate plan and philanthropic priorities. I'm always looking for ways to support causes I care about, and obviously Elon is at the top of that list. I wanted to make sure I declared that in a significant way."
"Elon is grateful to Christian for his inspired support of A Will to Lead as part of the Elon LEADS Campaign," said Jim Piatt, vice president for university advancement. "He understands the importance that alumni, and estate gifts in particular, play in securing Elon's future."
For his initial estate gift, Wiggins made Elon the beneficiary of a portion of his retirement account. For his second gift, which will also support the Louise Amburn Memorial Scholarship, Wiggins made Elon the beneficiary of a life insurance policy and other assets from his estate. He is a member of Order of the Oak, Elon's planned giving society.
Lifelong Connection to Elon
Since graduating, Wiggins has given more than a decade of service to Elon. He has served on the Elon Alumni Board and Charlotte Alumni Chapter and was a founding member of the Young Alumni Council. He is also among Elon's most generous donors, making gifts to Elon's Greatest Needs, the Phoenix Club and the university's Gender and LGBTQIA Center. In 2019, he joined dozens of alumni and parents in making gifts to the Elon LEADS Campaign to name a room at The Inn at Elon, the university's on-campus boutique hotel whose profits will support scholarships.
When the university announced A Will to Lead in March, Wiggins didn't hesitate to make a more significant commitment to Elon.
"The Will to Lead initiative is incredibly important because you get the chance to leave a much larger legacy in the end," Wiggins said. "Elon needs my annual gift, my gift to help complete capital projects and my estate gift for the future. I hope my peers who are able will do the same because Elon students need our support."
Wiggins serves as CEO of FarmHouse International Fraternity and also owns a small consulting firm, both based in Kansas City. He credits Elon for preparing him to succeed as a leader in the nonprofit world.
"Elon changed my life. I don't know I would be where I am today without my Elon education," he said. "I left with a degree and knowledge but also a better sense of myself. That makes it easier to give back."
As a first-generation college student, Wiggins knows firsthand the challenges many students and their families face affording higher education and the power of scholarships to transform lives. Deepening scholarship funding is the top priority of the Elon LEADS Campaign.
"I want students to have the same amazing experience I did, particularly students from high-need communities," Wiggins said. "It's not just about them having a better life. It's about changing their families and their communities. It helps society when you move people to a better position."
Scholarships also allow Elon to continue enrolling students from a variety of backgrounds and experiences, which enriches the learning environment for everyone.
"Long after I'm gone, I want Elon to be able to attract and retain a diverse student body," Wiggins said. "The more different types of people we can attract to Elon, all of those things make for a more well-rounded student experience."
Wiggins said he plans to continue adding to his estate gift over time. He encouraged all alumni to participate in A Will to Lead and the Elon LEADS Campaign by making an estate gift.
"I hope everyone would think about what Elon has meant to them and picture someone in their mind who would be a good fit at Elon and wouldn't they want to support that student?" he said. "Everyone can do something, whether it's designating a specific dollar amount or a percentage of their estate to Elon. Don't wait for Elon to come to you. It's an easy thing to do."
Placing Elon in your estate offers the following benefits:
A Lasting Legacy: Your impact will be felt for generations.
Support for Your Priorities: Choose to support the program or opportunity meaningful to you.
Maximum Flexibility: Provide for yourself and loved ones with no financial impact today.
Peace of Mind: Be confident Elon will honor your philanthropic wishes.
Ease of Giving: Elon staff can walk you through the process, including providing language to share with your attorney or financial advisor when making your estate plans.
Order of the Oak: Your estate gift qualifies you for membership in Elon's planned giving recognition society.
Ways to Give:
Estate Beneficiary: Designate Elon as a beneficiary in your will, either as a percentage of your estate or a specific dollar amount.
IRA Beneficiary: Designate Elon as a beneficiary of your retirement account(s).
Residual Bequest: Designate a specific amount or percentage of your estate to Elon after your assets have been distributed to other priorities.
For more information about how to include Elon in your estate planning, contact Leanna Giles, associate director of planned giving, at (336) 278-5798 or [email protected] . You may also visit elonlegacy.org for more information.