Saturday December 2, 2023
Finances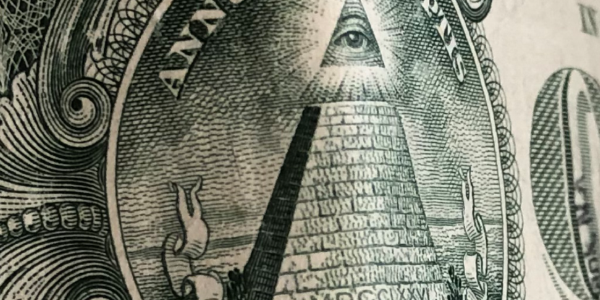 Target Reports Earnings
Target Corporation (TGT) released its first quarter earnings report on Wednesday, May 18. The retailer delivered a miss on earnings and its stock fell almost 25% following the report's release.

Target reported quarterly revenue of $25.2 billion. This was up 4% from revenue of $24.2 billion in the same quarter last year.

"Our first-quarter results mark Target's 20th-consecutive quarter of sales growth, with comp sales growing more than 3% on top of a 23% increase one year ago," said Target CEO, Brian Cornell. "Guests continue to depend on Target for our broad and affordable product assortment, as reflected in Q1 guest traffic growth of nearly 4%. Throughout the quarter, we faced unexpectedly high costs, driven by a number of factors, resulting in profitability that came in well below our expectations, and well below where we expect to operate over time."

The company reported a net loss of $15 million for the quarter or $2.17 per share. This is an improvement from a net loss of $343 million or $4.20 per share in the same quarter last year. Wall Street analysts expected earnings per share of $3.07 in the quarter.

Target's total comparable sales grew 3.3% in the quarter, buoyed by comparable store sales growth of 3.4% and digital sales growth of 3.2%. Same-day services increased 8% in the quarter; with the Drive Up service leading the way. The company reported that 95% of sales were fulfilled by its stores in the first quarter. Target expects to reach low to mid-single digit revenue growth for full year income.

Target Corporation (TGT) shares ended the week at $155.36, down 29.4% for the week.


Home Depot Reports Record Earnings

The Home Depot, Inc. (HD) released its latest earnings report on Tuesday, May 17. The company's revenue and profit grew from the prior year's quarter.

Net sales came in at $38.9 billion for the first quarter. This was up 3.8% from $37.5 billion in net sales last year at this time.

"The solid performance in the quarter is even more impressive as we were comparing against last year's historic growth and faced a slower start to spring this year," said Home Depot CEO, Ted Decker. "Our ability to effectively adapt to this high-demand environment is a testament to both the investments we have made in the business as well as our associates' focus on customers."

Home Depot reported quarterly net earnings of $4.2 billion or $4.11 per share. This was an increase from $4.1 billion or $3.87 per share during the same quarter last year.

Home Depot reported U.S. comparable sales increase of 1.7%. The company reported that more than 50% of online orders were fulfilled through a store. Home Depot operated 2,316 stores at the end of the first quarter. Home Depot raised its 2022 fiscal guidance, now expecting total sales and comparable sales growth to reach 3%.

The Home Depot, Inc. (HD) shares ended the week at $287.19, down 2.3% for the week.


TJX Companies Releases Earnings Report

TJX Companies, Inc. (TJX) reported its first quarter earnings on Wednesday, May 18. The apparel and home fashions retailer reported an increase in revenue and earnings in the quarter.

The company reported net sales of $11.4 billion for the quarter. This was up 13% from $10.1 billion in net sales posted during last year's first quarter.

"I want to recognize the continued commitment and dedication of our talented Associates who bring outstanding values on branded, quality merchandise to our customers every day," said TJX CEO, Ernie Herrman. "I am particularly pleased that our first quarter pretax profit margin and earnings per share, each on an adjusted basis, exceeded our plans even though our sales were slightly below our planned range. This underscores the power of our flexible, off-price business model when we execute well."

TJX posted quarterly net income of $587.5 million or $0.49 per adjusted share. This was up from $533.9 million in net income or $0.44 per adjusted share at the same time last year.

The company reported flat U.S. comparable store sales, a slowdown from last year's 17% growth in the first quarter. TJX repurchased a total of $600 million of stock and paid $307 million in shareholder dividends. The company expects U.S comparable store sales to increase 1% to 2% for the full year.

TJX Companies, Inc. (TJX) shares ended the week at $57.87, up 2.2% for the week.

The Dow started the week at 32,152 and closed at 31,262 on 5/20. The S&P 500 started the week at 4,013 and closed at 3,901. The NASDAQ started the week at 11,727 and closed at 11,355.
Treasury Yields Move Lower
Yields on U.S. Treasurys dipped to start the week as investors waited for retails sales data to be released. Treasury yields continued on a downward trend to end the week as unemployment numbers increased unexpectedly.

On Tuesday, the Commerce Department reported an increase in retail sales of 0.9% in April, while economists expected an increase of 1.0%. The numbers were not adjusted for inflation.

"Retail sales in April show that the consumer is weathering the inflationary headwinds, rising for the fourth consecutive month," said chief economist at LPL Financial, Jeffrey Roach. "Core categories show signs that consumers are likely dipping into savings to offset the decline in real wages. If pricing pressures can moderate enough to relieve some of the pressure on consumers, we expect a rebound in economic growth in Q2."

The benchmark 10-year Treasury note yield opened the week of 5/16 at 2.92% and traded as high as 2.78% on Thursday. The 30-year Treasury bond yield opened the week at 3.09% and traded as low as 2.98% on Wednesday.

On Thursday, initial claims for unemployment unexpectedly increased according to the U.S. Department of Labor report released. Seasonally adjusted claims reached 218,000 for the week ending May 14. Continuing claims fell to 1.317 million, reaching a low not seen since December 1969.

"The tight labor market has likely caused employers to focus on employee retention, resulting in much lower-than-normal initial claims," said Citigroup economist, Isfar Munir. "The increase we are seeing now could just be a first step towards normalizing labor markets."

The 10-year Treasury note yield closed at 2.79% on 5/20, while the 30-year Treasury bond yield was 3.00%.
Mortgage Rates Dip
Freddie Mac released its latest Primary Mortgage Market Survey on Thursday, May 19. The report showed a drop in average mortgage rates for the week.

This week, the 30-year fixed rate mortgage averaged 5.25%, down from last week's average of 5.30%. Last year at this time, the 30-year fixed rate mortgage averaged 3.00%.

The 15-year fixed rate mortgage averaged 4.43% this week, down from 4.48% last week. During the same week last year, the 15-year fixed rate mortgage averaged 2.29%.

"Economic uncertainty is causing mortgage rate volatility," said Freddie Mac's Chief Economist, Sam Khater. "As a result, purchase demand is waning, and homebuilder sentiment has dropped to the lowest level in nearly two years. Builders are also dealing with rising costs, meaning this posture is likely to continue."

Based on published national averages, the savings rate was 0.07% as of 5/16. The one-year CD averaged 0.21%.
Published May 20, 2022
Previous Articles
Alphabet Posts First Quarter Earnings